There are 2 ways to log onto PawsAdmin. If you do not receive the reset email or the initial login email from us, please add support@pawsadmin.com as a contact and check your spam folder for miscategorized messages.
Input your store name, username (e.g., admin), and password to log onto PawsAdmin.
Or click on Sign In with Email to enter your email and password.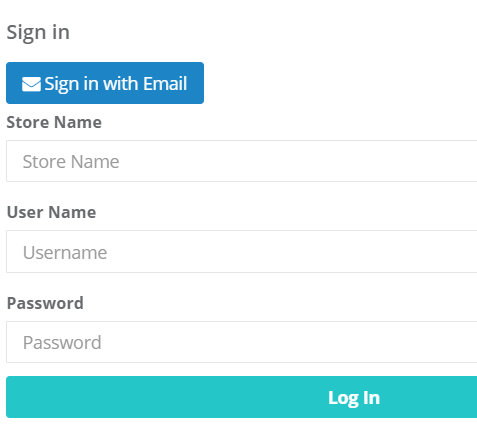 Forgot your store or user name? Follow the link to receive your store and user name in the email.
Forgot your password? Follow the link to reset your password.
Note: Unauthorized usage - IP restriction?
If you see an IP restriction-related error message (e.g., You are not authorized to access this account at this IP address), that means you do not have access from your current IP address.
Admins can add additional IP addresses or edit/remove existing ones in admin > manage accounts.
Read more about account setup.
To address other common issues:
Verify if you have a working Internet connection
Try a different browser
Restart your device
Clear cache
If you need help at any time, create a support request from your account or send us an email at support@pawsadmin.com.