There are 2 quick ways to access pet and client data in PawsAdmin - search and report.
🔎 Instant search and filtering
On top of any page, you can instantly search for a pet or/and client by client name, pet name, phone number, breed, and so on. Continue typing to narrow down the matching search results.
Click on the matching result and it will take you to the pet/client profile page.
Note: You will also find the same instant search feature in many other parts of PawsAdmin, when you book an appointment, add a pet, and so on.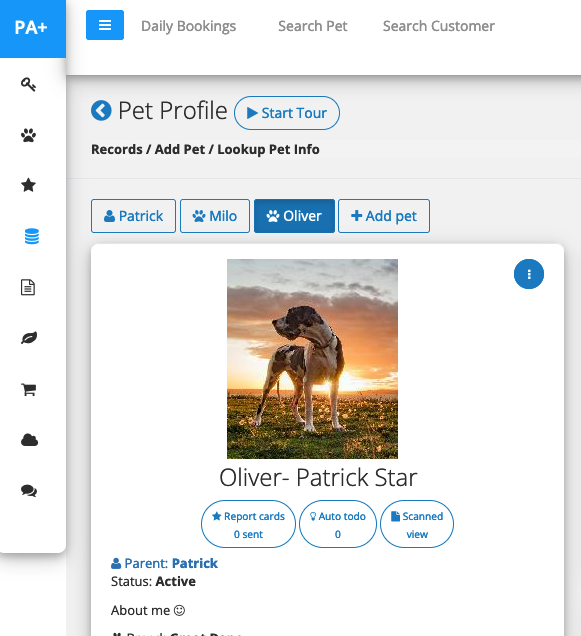 Edit/Remove a pet: Click on the three dots circle icon to edit pet details.
🐕 Pet and client reports
In admin > reports > pet data, you can find pet and client reports, including
Your full customer list and pet list
You can download your list from this pet report section
You can also download the customer list by an employee.
Note: You will need admin access to view reports.